EpisXperience Campaign Suite
Marketing Communication Done Smart
The EpisXperience Campaign Suite was designed to empower professional omnichannel communication campaigns, as well as CX measurement.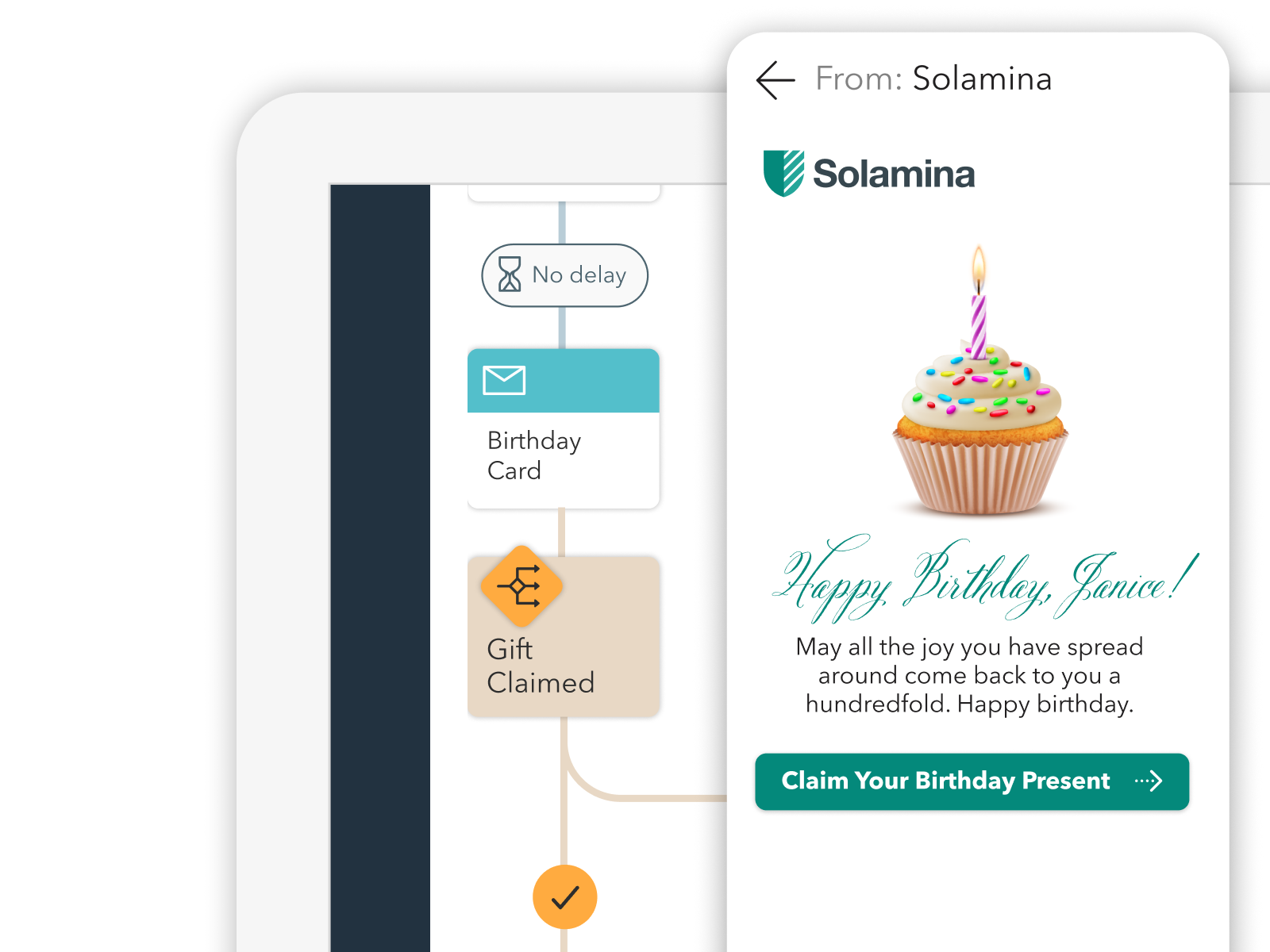 Orchestrate Your Campaigns
Create roadmaps for your marketing activities using built-in tools like our advanced drag-and-drop flowchart creator or visual campaign planner.
All Customers in One Place
Benefit from your customer database. Monitor their activity and segment them efficiently down to the individual level.
Omnichannel Communication
Build creative campaigns, using channels like email, text messaging, landing pages, or social media campaigns.
Live Dashboards
Monitor your campaigns live and compare their results to improve your future marketing strategies.
The Difference EpisXperience Makes in Your Marketing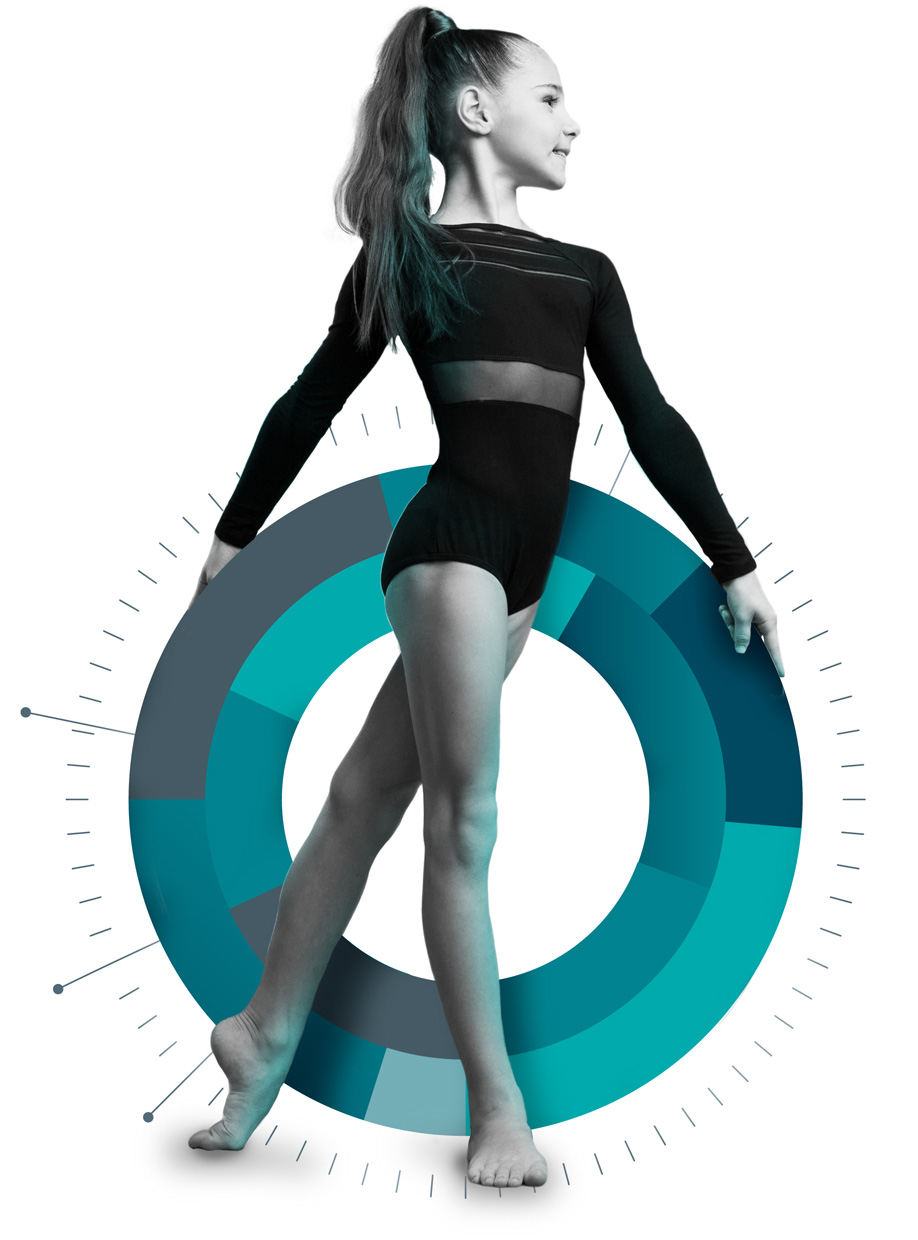 Benefit from a single, comprehensive marketing toolbox, with simple and intuitive visual editors that your team can start harnessing immediately.
All Loyalty Program Features in a Single Suite
From planning campaigns and creatively implementing them to live dashboards, and everything in between.
Fast and Reliable
Leverage EpisXperience's advanced technology to build even the most complex campaigns. Send out hundreds of millions of messages flawlessly.
Modular Scalability
The Campaign Suite is part of the EpisXperience platform – a vast ecosystem of orchestrated modules and microservices that can be effectively applied to meet your project specifics.
USED BY LEADERS
EpisXperience has an outstanding client support, which is very responsive and solution oriented.

Florian Bunk
Technical Account Manager
Loyalty Prime
EpisXperience offers an interesting suite of tools that every starting marketing team must have. And if you get stuck, their support team will help you out immediately. You can certainly count on them.

Cécile Henry
Loyalty Manager
IBL Group
---
Plan. Design. Execute. Convert. Measure. Improve.
What happens when your customer opens their mail? And what if they don't? Well-planned and executed campaigns empower customer engagement and drive conversions. They allow you to measure and improve your customer experience.

EpisXperience's advanced campaign flow builder streamlines and automates omnichannel marketing campaigns and customer experience measurement. Use a simple drag-and-drop tool to sketch out the milestones in your customers' journey, such as personalized email campaigns and text, chat client, or social media campaigns. You even have rewarding and surveying options there.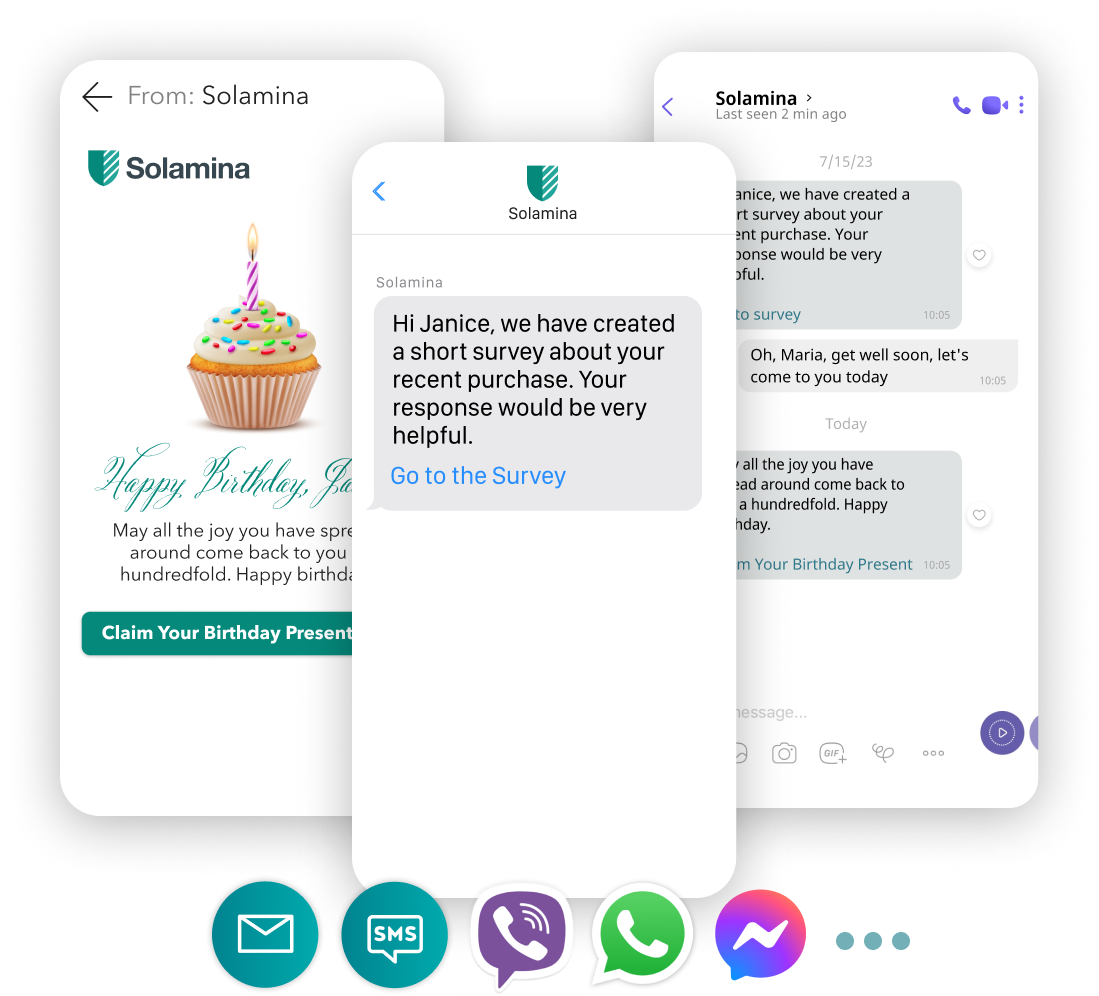 Omnichannel Communication
EpisXperience is more than just sending e-mails. Your communication can be extended to text and various other messaging systems, social media, push notifications, and more.
Combine Various Channels for better communication impact. Why not contact your customers with a text message when they pass by your store after sending them an offer by email that morning?
Receive Automated Feedback from recipients and revolutionize your CX, lifecycles, and sales.
---
Segment or Trigger Based Campaigns
Leverage our sampling tool to define microsegments to get the most convenient message across. Or set a trigger to automate it.
Segment-based campaigns allow you to define segments from general down to the individual level. Maybe you need to communicate with young women? Or only those likely to cancel their subscription?
Trigger-based campaigns use predefined events to launch a campaign. Does your customer have a birthday today? Have they just bought your product? Do you want to measure their experience?
---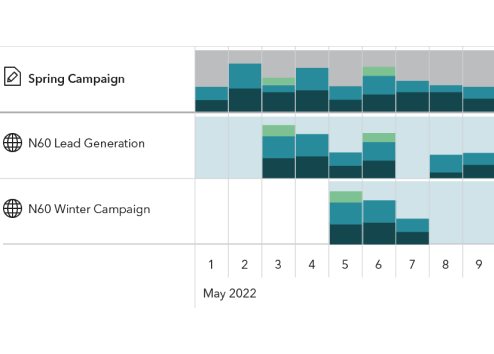 The Ultimate Campaign Timeline
You might hate Gantt charts, but planning multiple campaigns will make you love them again.
Setting campaign sequences and priorities will help you keep an eye on your strategy and its milestones.
Simply define recurring campaigns with an advanced tool, allowing you to use the calendar in creative ways.
---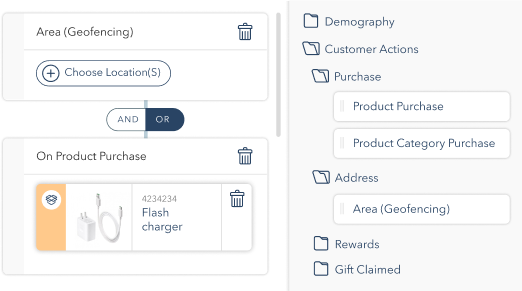 Segmentation Made Easy
EpisXperience helps you keep your customer databases organized, and the sampling and segmentation tool helps you build samples quickly and efficiently.
A simple drag-and-drop editor lets you assign target group parameters to the board, where they are further specified.
Advanced filters like geofencing are available, allowing you to capture customers in desired locations, areas, or situations.
---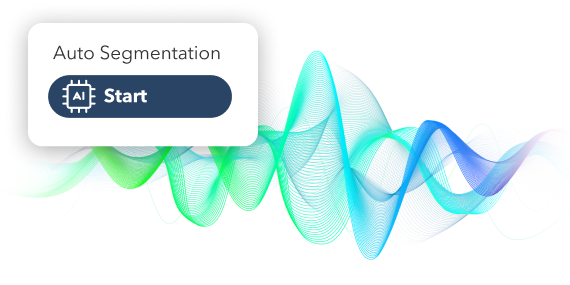 Let Our AI Work for You
Leverage our AI features such as predictive segmentation or building algorithm-based triggers to automate most of the tasks that must be performed continuously to achieve the best experience.
Building Messages with Unlimited Creativity
Start from one of our professionally designed responsive templates or create your own corporate one. Use the simple drag-and-drop editor to build engaging campaigns that your customers will love.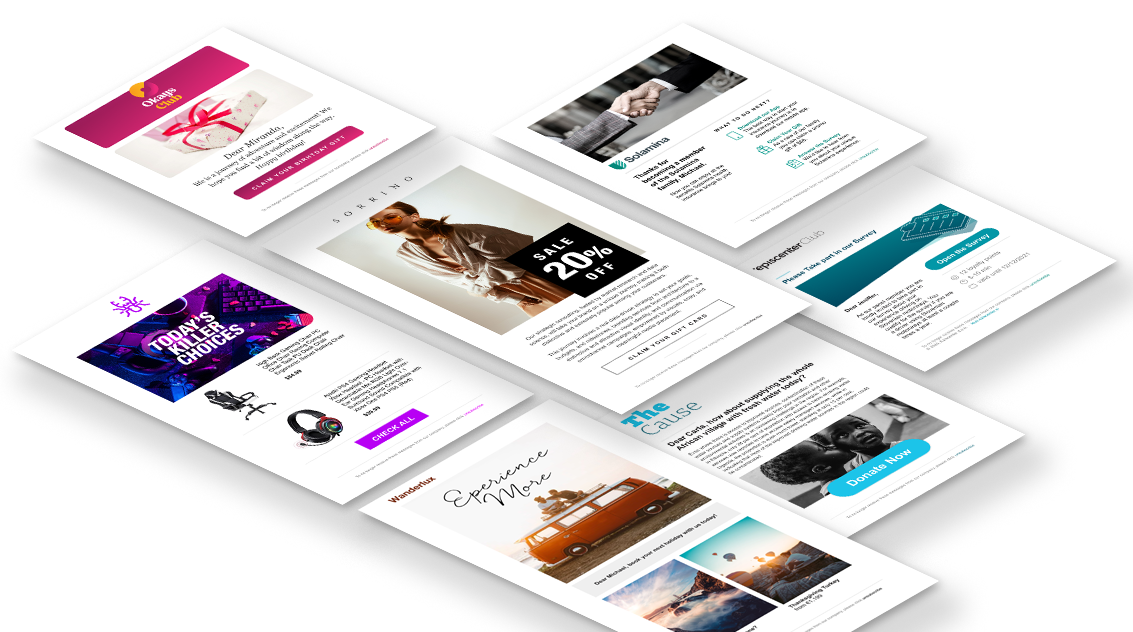 ---
HOW CAN WE HELP?
CONTACT OUR CONSULTANT