DARS – Automated User Experience Measurement
Enhancing Motorway User Satisfaction Through EpisXperience Platform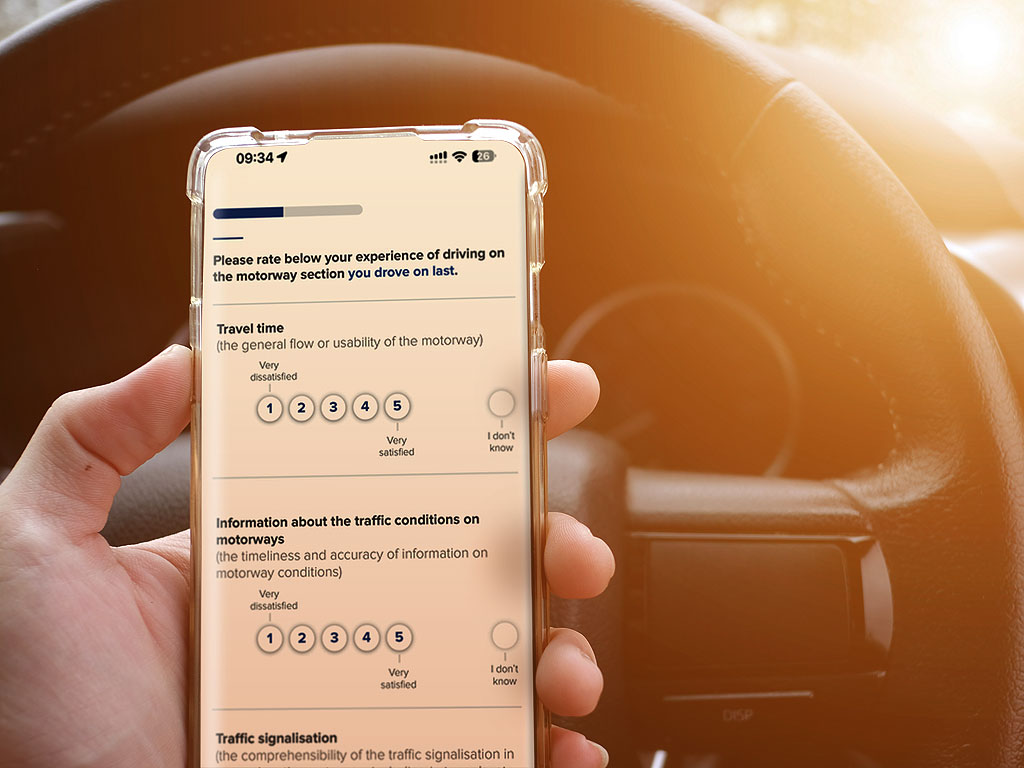 DARS is the Slovenian motorway company committed to upholding exceptional levels of satisfaction among motorway users.
Clients

DARS

Industry

Public Services & Infrastructure

Years

2014 - Present
THE CHALLENGE
Moving from the Traditional to the Digital
In 2008, DARS began measuring user satisfaction twice per year using an old-school, time-consuming, and costly satisfaction survey. Hence, there was a constant push for a transition from traditional satisfaction measurement methods to a contemporary digitalized approach to measuring CX in real time.
OUR SOLUTION
Re-imagining the CX Measurement


To follow DARS's strategy of sustainability and digitalization, we re-imagined the CX measurement program concept to ensure digitalization with continuous customer satisfaction insights.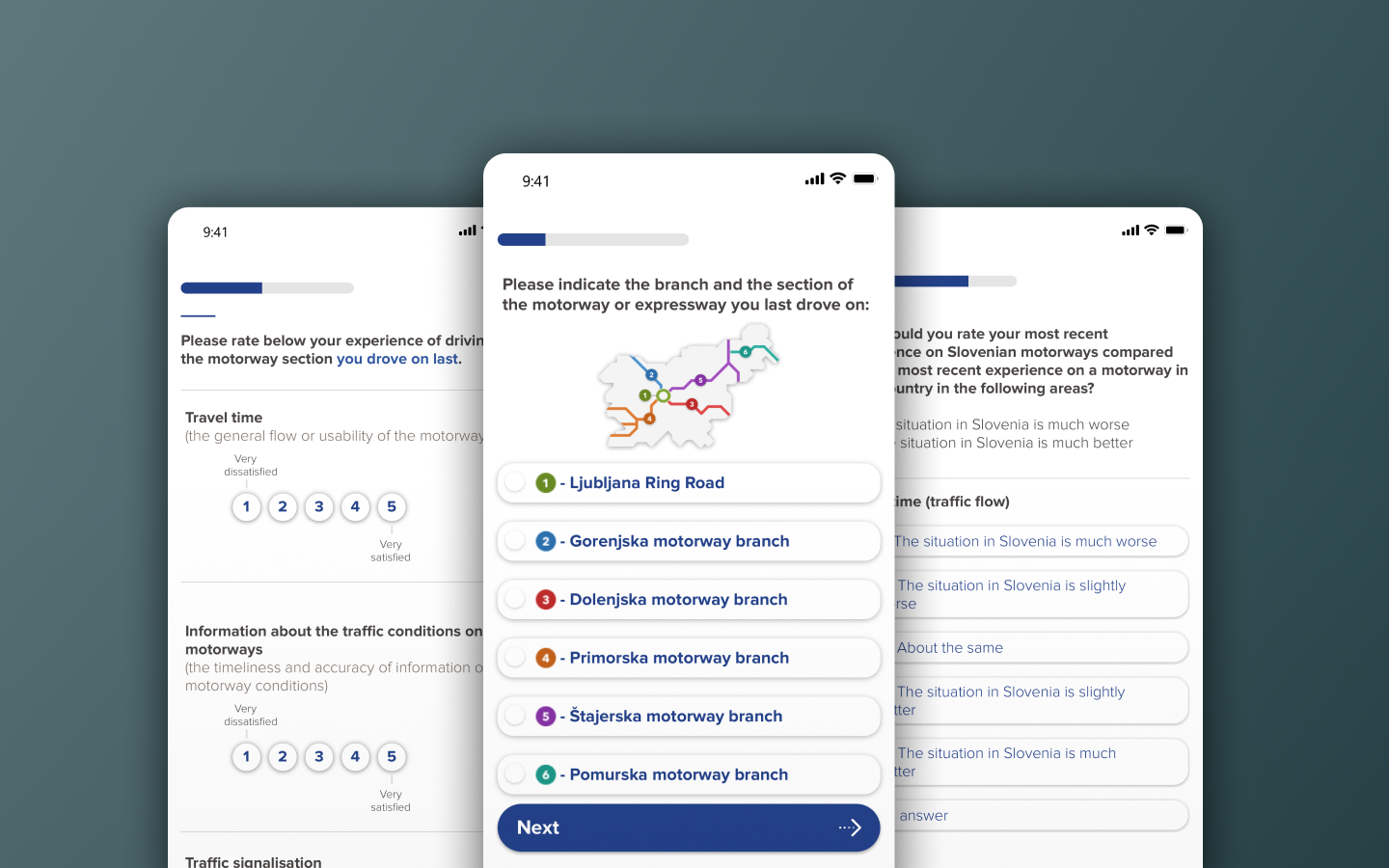 Touchpoint Identification and Digitalization
We identified the touchpoints where DARS's CX measurement could be digitized. The first touchpoint was the online sale of the motorway vignettes, where we captured buyers' details so we could provide them with online satisfaction surveys with invites automatically distributed via SMS.

Other touchpoints were added later, such as date capture and the launch of satisfaction surveys both during phone communication, when scrolling on DARS's website (DARS also runs the separate website Promet.si, providing real-time traffic info on conditions in Slovenia), as well as during chats or on social media. A separate touchpoint was established via the client's in-house support center.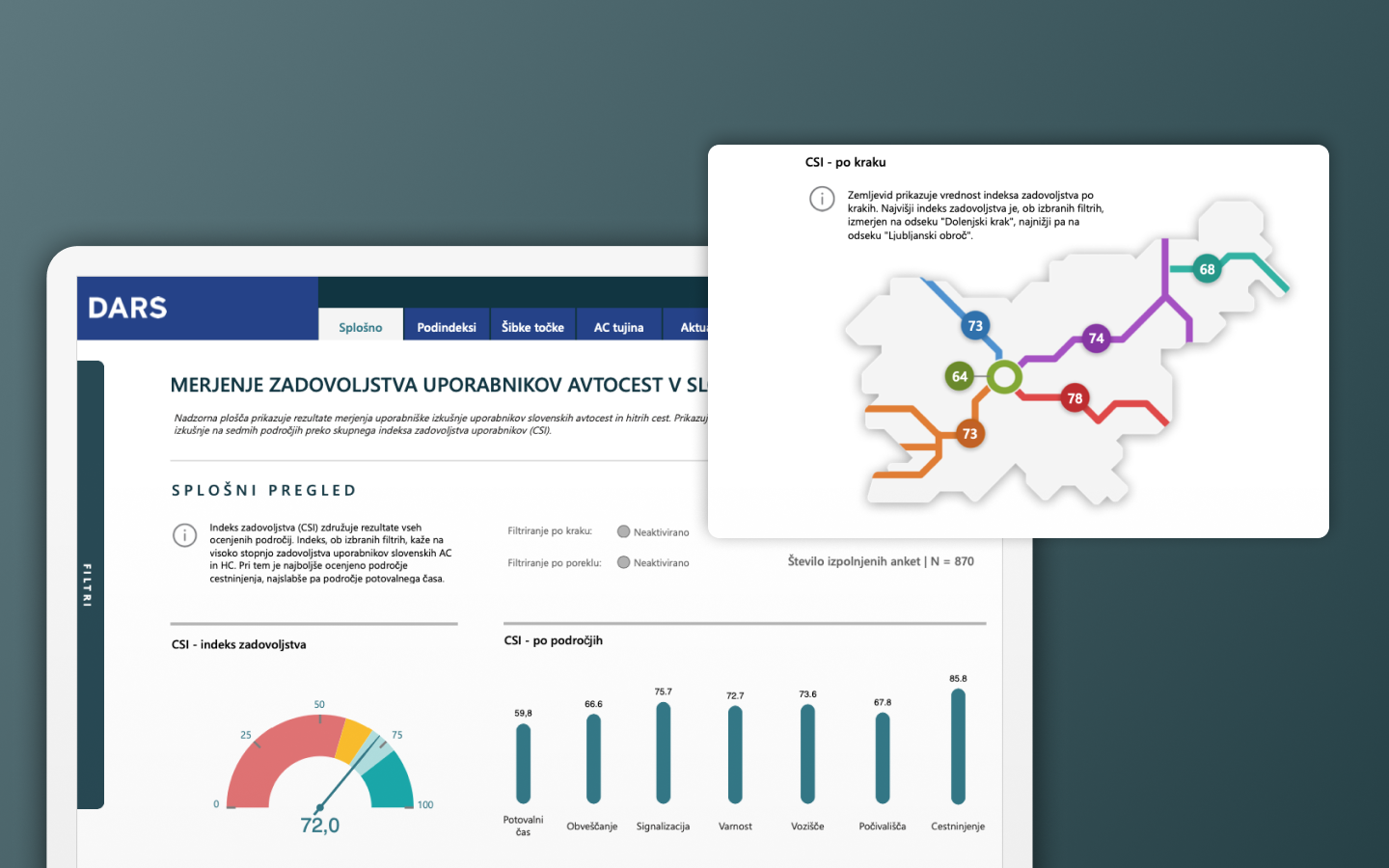 Building the Single Dashboard
With data-sources pouring in continuously from various touchpoints, we needed to connect them via APIs and merge them into top-level satisfaction indexes to display them on an interactive, real-time dashboard.

We developed a complex system of weighting the individual indexes as well as using AI to code and categorize open answers.

We implemented the EpisXperience Campaign Suite to quantify user experience and to automate emails and SMSs about events such as traffic jams, accidents, weather conditions, and similar.

THE RESULTS
Continuous Measurement and Communication to improve the CX
Not only have DARS's satisfaction indexes improved since being automated, the system also allows motorway users to give feedback, explaining the reason behind any troubles they might have experienced.
10,000+
surveys answered in 2022
50,000+
surveys answered expected in 2024
80,000+
users registered for measurement
RELATED WARP IT PLATFORM PACKAGES
HOW CAN WE HELP?
CONTACT OUR CONSULTANT