Audi on Demand – B2B Loyalty App
Orchestration of the Premium Loyalty Program in the United States
Audi on Demand manages one of the world's leading car brand's B2B rent-a-car service in the United States.
Clients

Audi on Demand

Industry

Automotive

Years

2021-Present
THE CHALLENGE
A Premium Loyalty Program Requires Reliable IT
Our client strives to create a premium experience for the companies renting their cars. Part of that experience includes a loyalty program, which needed an information system to support it.
OUR SOLUTION
Platform to Integrate the Loyalty Program's Operations


We implemented the a B2B loyalty platform tailor-made for Audi on Demand's requirements.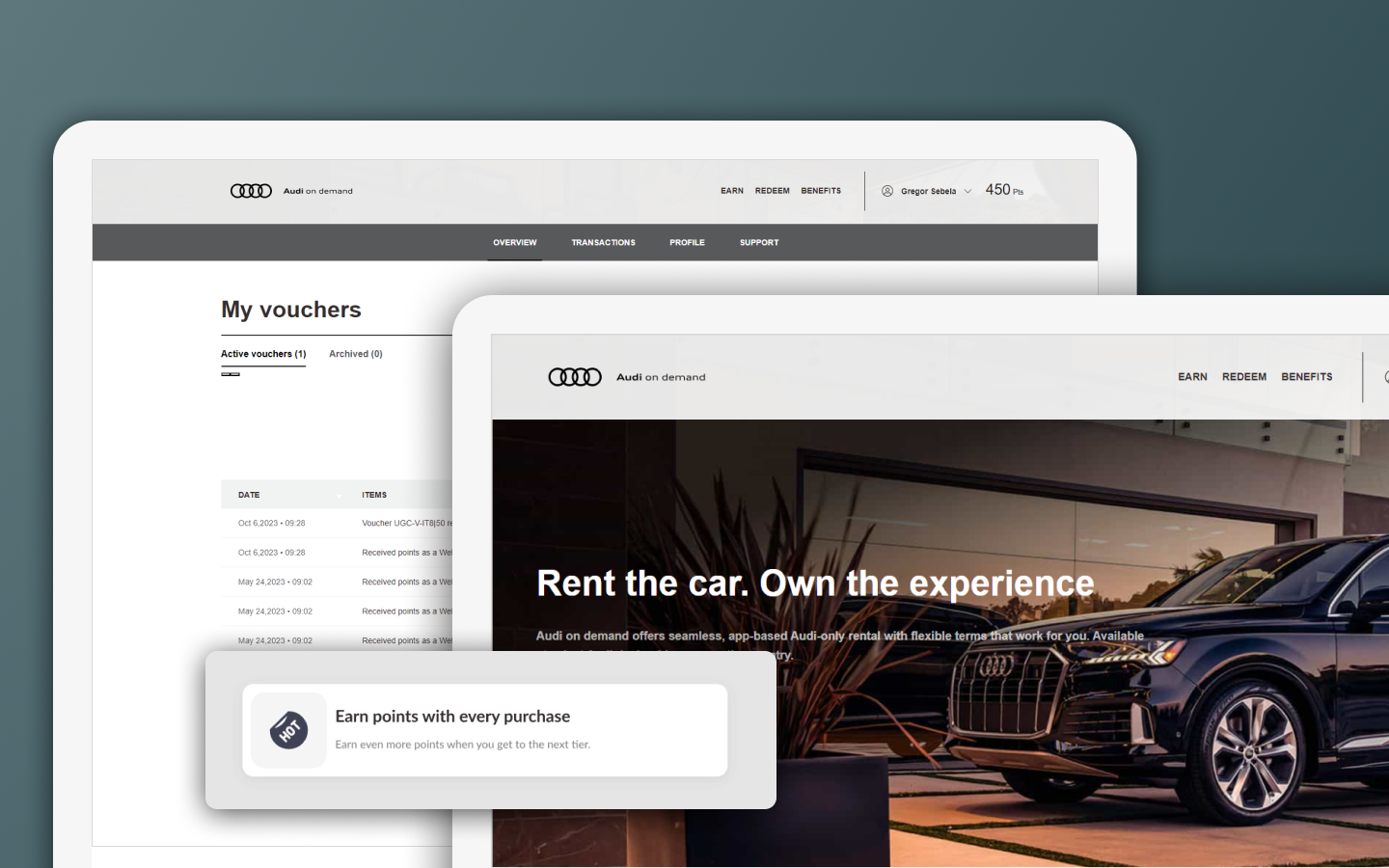 Platform Tackling Loyalty Program in the United States
The Audi on Demand loyalty program is point-based. That means it requires complex financial modelling to keep the point value aligned with a particular client's business goals, as well as to keep the perceived value of specific car rentals attractive.

Our loyalty platform helps the client's staff monitor and adjust the point value, as well link points with their respective customers earning and redeeming them, via a well-maintained and ever-growing customer database.
THE RESULTS
Demand is Growing at Audi on Demand
Since the platform was implemented, the loyalty of the companies using Audi on Demand rental service has grown considerably. The loyalty program, supported by our platform, has become one of the most vital parts of the Audi on Demand ecosystem.
HOW CAN WE HELP?
CONTACT OUR CONSULTANT