EpisXperience Platform
Your All-in-One Marketing Platform
The EpisXperience platform is designed to engage your customers through automated marketing processes and loyalty incentives, backed by smart experience measurement and AI/ML-based communication.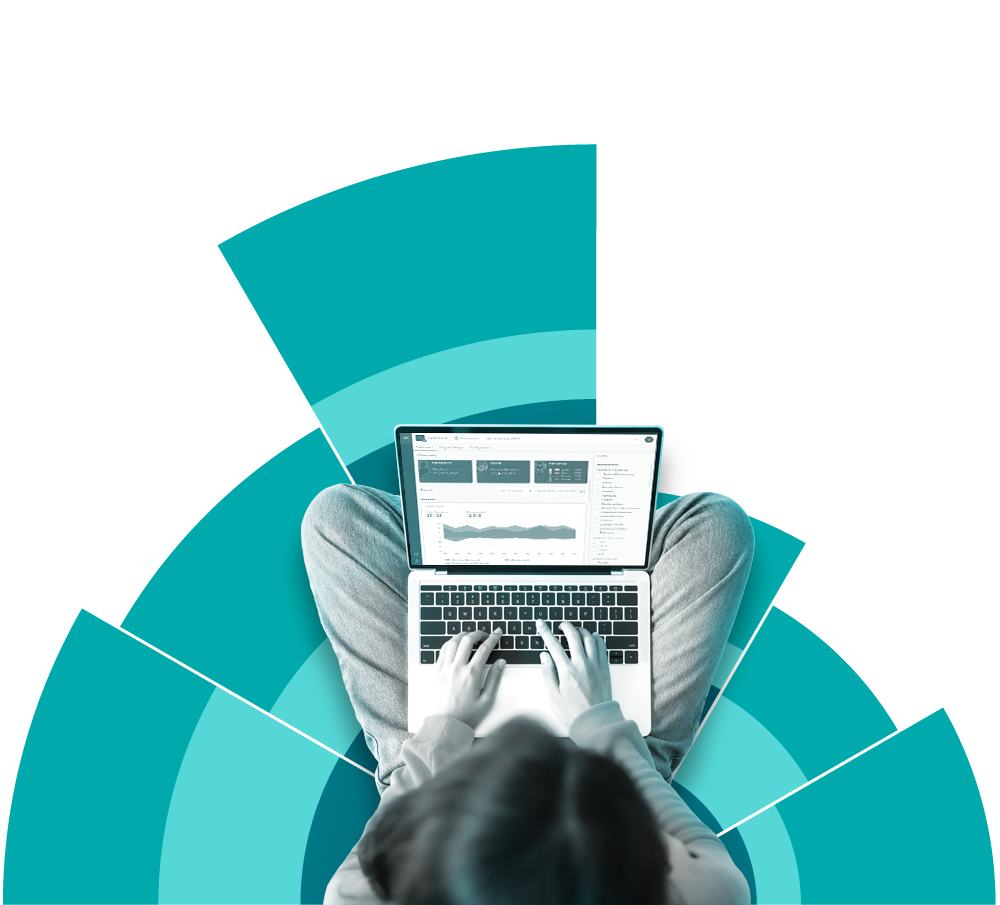 The Power of Marketing Orchestration with Suites Working as a Single Platform
Choose one or more of EpisXperience's suites to best target your organization's needs. Each one offers a specific set of features that can be used as a stand-alone SaaS application. But it is in combination that the puzzle pieces provided by individual suites team up to launch your marketing ecosystem to a whole new level.
---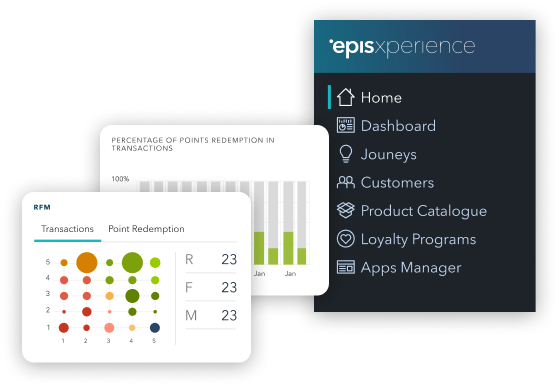 Your Projects, Customers, Products, and Processes in a Single Platform
EpisXperience works as a single platform regardless of which of the suites your organization uses.
Shared features such as a customer journey builder, customer database, product catalog, and even customer white-labeled portals allow for the seamless fusion of all your marketing functions within the same system.
A simple user interface that merges your suites into a single app ensures an incredibly short learning curve for your employees.
---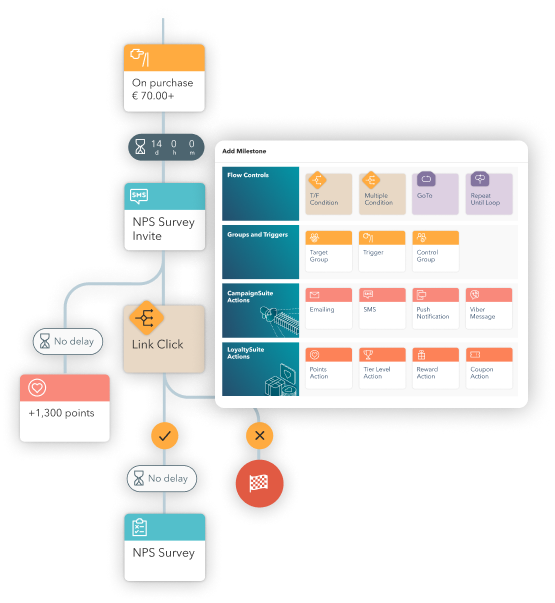 All Marketing Actions in a Single Customer Journey
Leverage EpisXperience to create lasting customer relationships, combining communication, loyalty processes, and CX measurement within the same user journey.
Use the same triggers or segments as initial milestones in the customer journey you define by using a simple drag-and-drop visual flow builder.
Build a communication ecosystem where email campaigns and CX surveys go hand-in-hand with loyalty processes such as earning and redeeming loyalty points, rewards, or advancement through tier levels.
---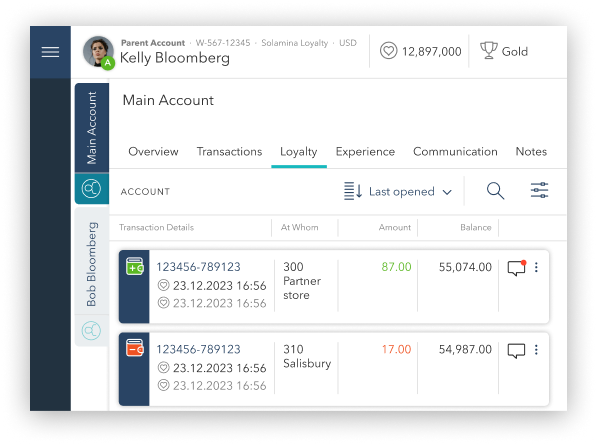 Keep Your Eye on Your Customers' Behavior and Emotions
EpisXperience offers not only a 360° overview of your customers, their transactions, and CX, but also of their emotional states to empower their experience dramatically. EpisXperience's user management lets you track the activity of various user groups and even individual customers.
---