EpisXperience Loyalty Suite
Manage Engaging Loyalty Programs
Get to know your customers with an engaging loyalty program managed via the EpisXperience Loyalty Suite. The suite empowers long-lasting customer relationships and their extended lifecycles.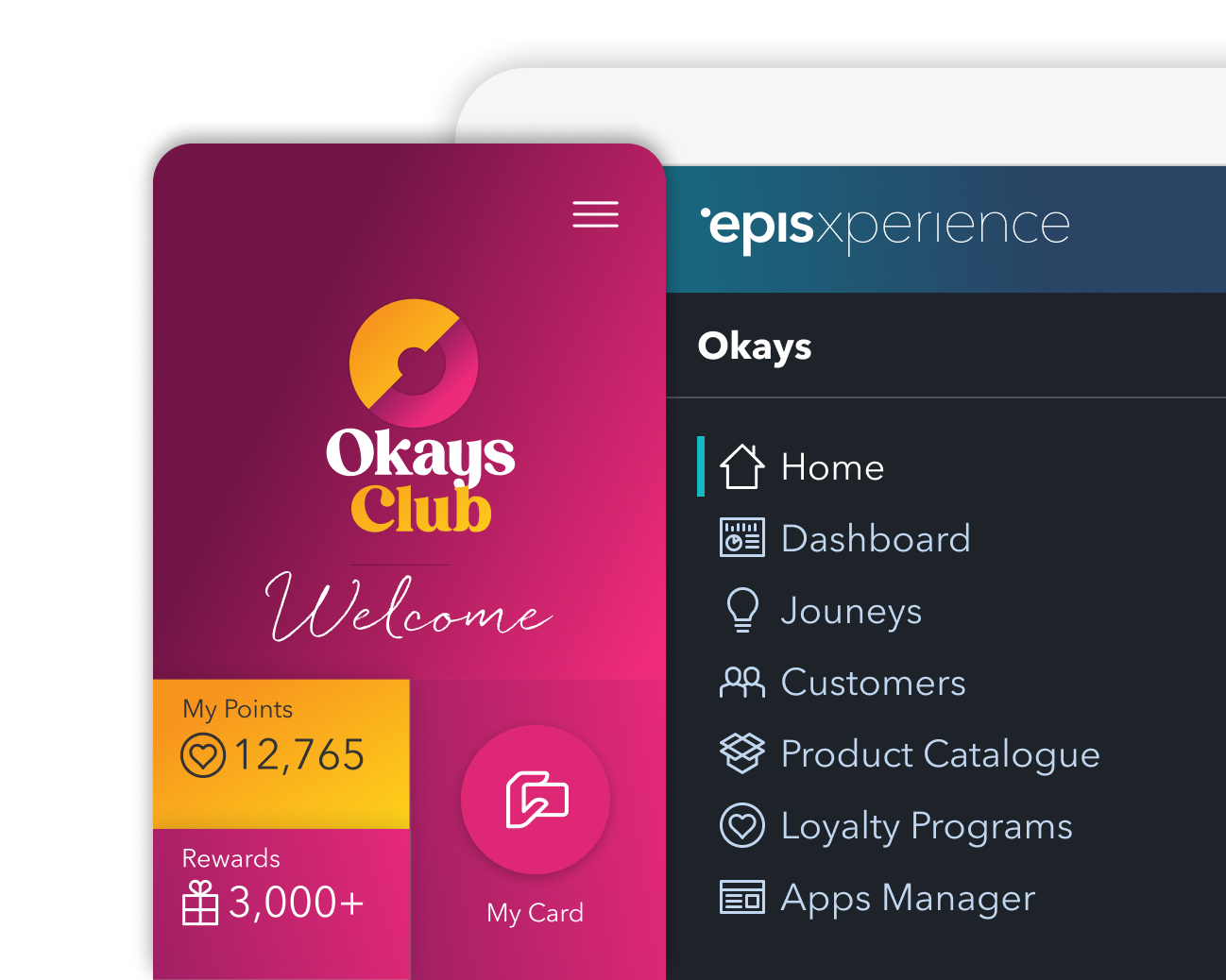 Any Type of Loyalty
Follow your loyalty program's design by choosing the right rewarding mechanics from the broad variety on offer.
Building Promotions
Build even the most complex promotional events with different kinds of rewards using our friendly flow builder.
Branded Members' Portal
Engage your customers by driving them to the members' portal with its reward shop and virtual loyalty card.
Live Dashboard
Monitor your loyalty program and its members' activity via the program's interactive dashboard.
There are Loyalty Platforms. And then there's EpisXperience.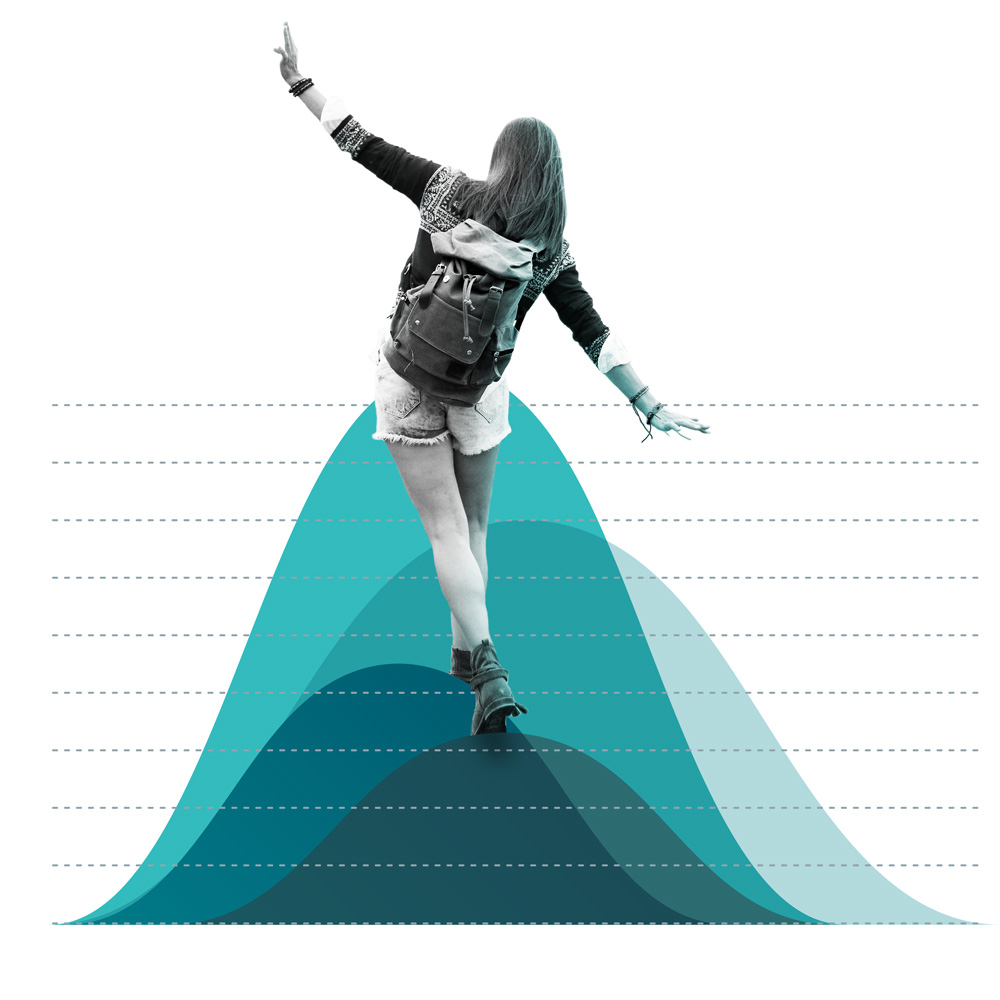 Designed by the best European customer loyalty professionals, our Loyalty Suite offers it all: customer engagement, financial modeling, and transaction as well as product catalog management.
All the Loyalty Program Features in the Single Suite
From loyalty program design to a comprehensive member database, product catalog, and promotion builder. All there, right at your fingertips.
Fast and Reliable
EpisXperience's advanced technology allows for flawless communication with members and their devices, as well as with checkout systems.
Modular Scalability
Loyalty Suite is part of the EpisXperience platform – a vast ecosystem of orchestrated modules to empower a truly omnichannel experience.
USED BY LEADERS
EpisXperience has an outstanding client support, which is very responsive and solution oriented.

Florian Bunk
Technical Account Manager
Loyalty Prime
---
---
Your Loyalty Program A Single Engagement Ecosystem
The EpisXperience Loyalty Suite not only facilitates the circular management of your loyalty program and its members, but it also empowers the use of apps to revolutionize your members' engagement.
---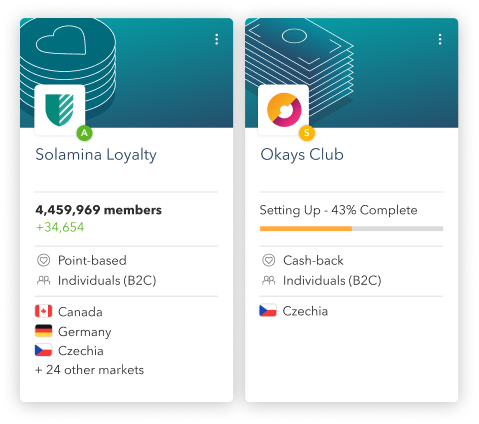 Running One or More Loyalty Programs
Your loyalty programs might target different communities in different markets, so depending on your organizational needs, you might want to build more than one.
Leverage the EpisXperience Loyalty Suite to build a variety of programs with distinctions based on parameters such as B2C/B2B, market, reward mechanics, members' target group, and more.
---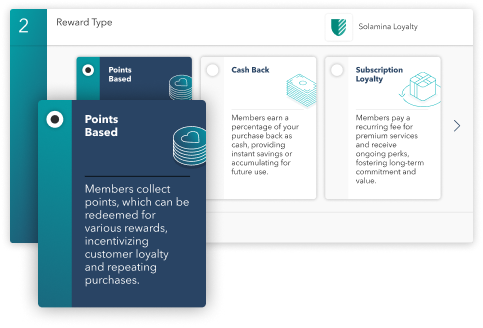 Various Reward Mechanics Supported
Reward mechanics make up the core of every loyalty program. The EpisXperience Loyalty Suite was designed to empower any kind of it.
Points-based loyalty programs
Tier Level-based loyalty programs
Cash-back loyalty programs
Coalition loyalty programs
Combined loyalty programs
---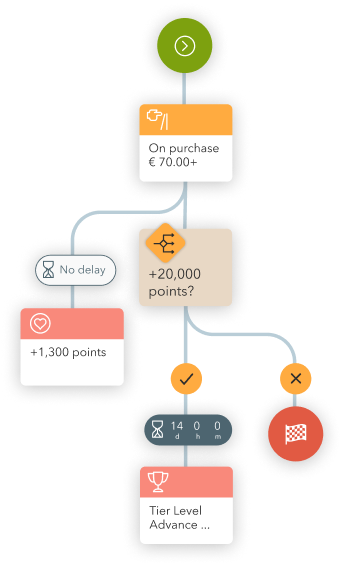 Visual Triggers and Promotions Builder
The dynamics of an engaging loyalty program lie in its ability to capture customer actions in real time.
Leverage EpisXperience Loyalty Suite's advanced visual process builder to automate your program's responses to customers' actions
Set target groups or triggers not just by demographics or transactions, but also by monitoring, measurement, and overall behavior. The builder allows you to build the whole community around your program and then gamify it.
Set flexible conditions to filter actions.
Set rewards and other benefits for your loyal customers, including award-winning games, exclusive events, and more.
Connect Loyalty Suite to our Campaign Suite to automate omnichannel communication.
DELIVER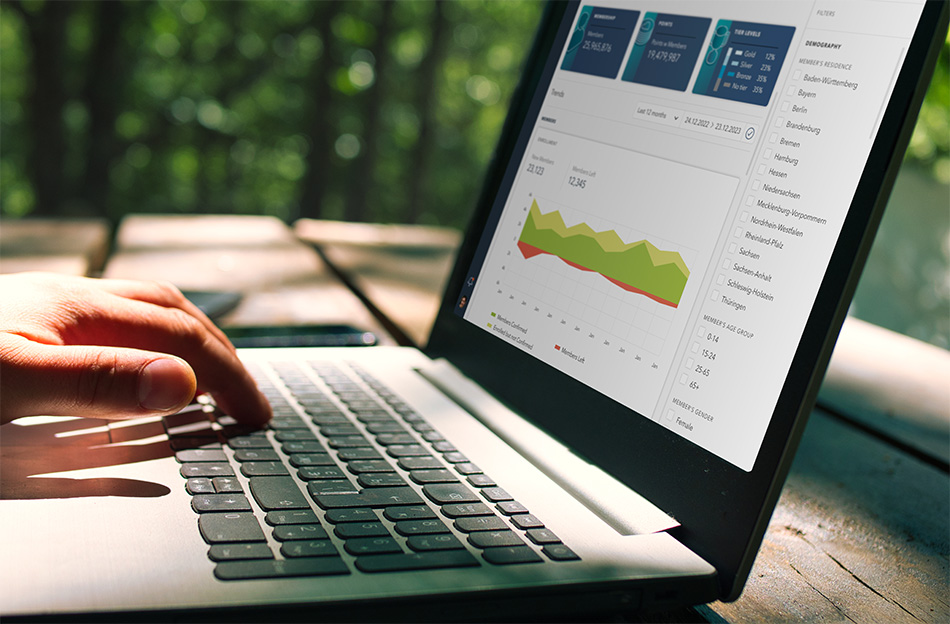 Complete Platform Administration with Visual Process Builders
All the EpisXperience suites are managed via a friendly interface with visual flow builders, interactive dashboards and dynamic overviews of all customers, products, templates, and other assets.
Integration with Checkout Systems – Either Online or Offline
The Loyalty Suite integrates with various checkout systems so the loyalty program's automated reaction is triggered as soon as the customer's action occurs.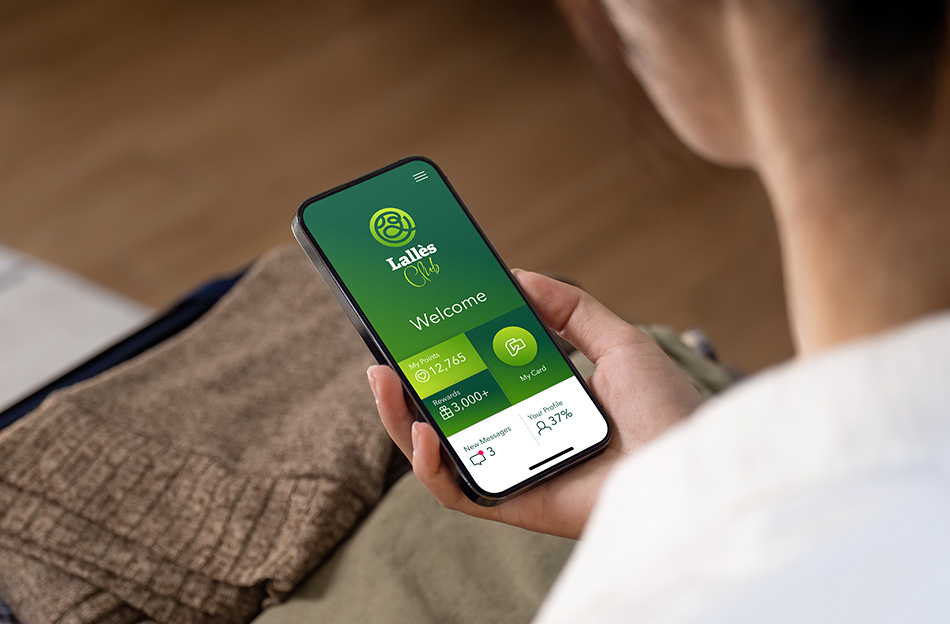 Members' Online Portal
A white-labeled member portal enhances customer engagement by providing them with up-to-date promotions, their points balance, and even the reward shop, where they are encouraged to redeem their loyalty points.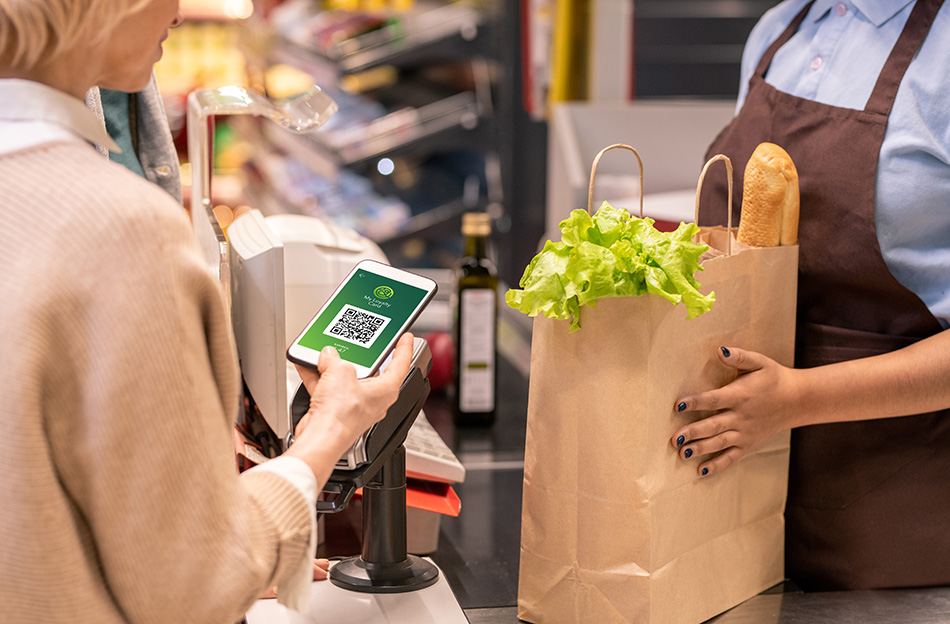 The Digital Loyalty Card
As EpisXperience member portals exist as both a fully responsive website and a native mobile app, they can also work as digital loyalty cards. Carried around in every customer's pocket of course.
Member Portal to Keep Your Members Engaged
The member portal can be designed, customized, and managed right from the EpisXperience Loyalty Suite's friendly interface, leveraging built-in no-coding tools.
---
HOW CAN WE HELP?
CONTACT OUR CONSULTANT