Hahenmühle – App Design and Certification Program
A Handy Tool for Admirers of Beautiful Paper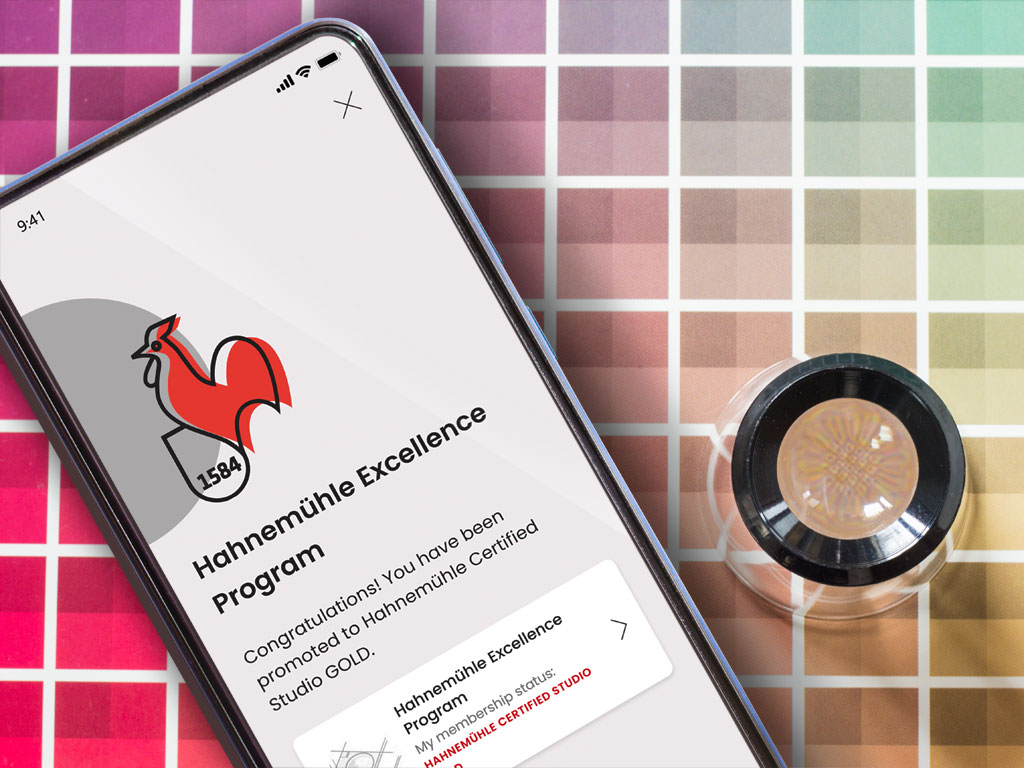 The German papermill Hahenmühle is one of the most world-renowned producers of coated, fine art, ink-jet paper, with long-term relationships developed with their customers.
Clients

Hahenmühle

Industry

Manufacturing

Years

2022-Present
THE CHALLENGE
Premium Clients Require Premium Relationship
Hahenmühle is dedicated to reproducing works of fine arts, which means not only delivering premium products but also building ongoing relationships with its buyers, as well as educating and supporting them. It's always nice to be able to get in touch.
OUR SOLUTION
The Hahenmühle Mobile App


After several in-depth client workshops, we proposed building a mobile app for partners as a solution to the challenge.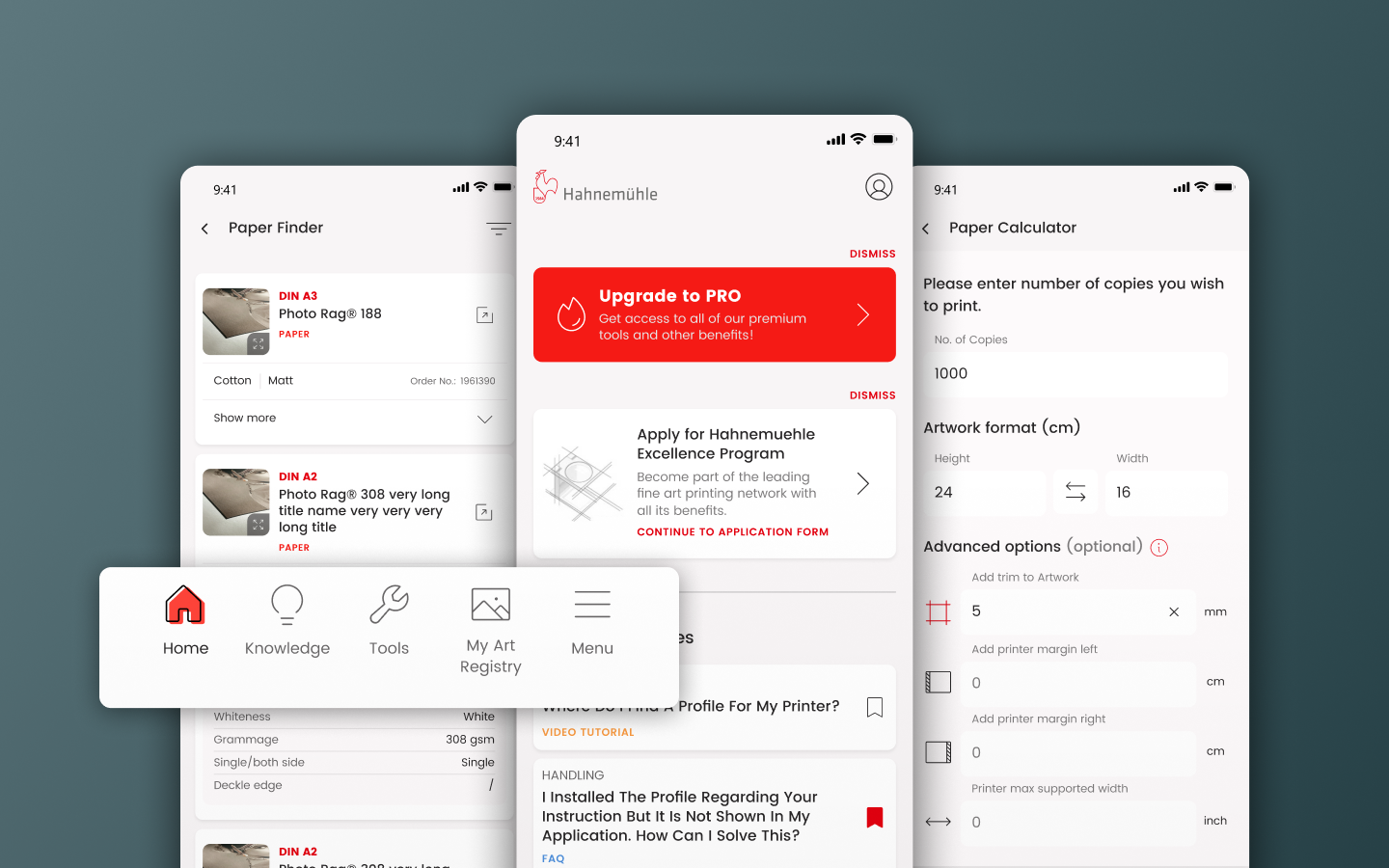 Every Aspect at Partners' Fingertips
We designed an app that allows users to follow news from the real world, as well as the online events that Hahenmühle organizes for its partners and potential buyers all around the world. During these, customers can browse their extensive knowledge base, with many of the printing and press preparation processes explained, and they can also communicate with Hahenmühle's support team.

One of the processes inside the mobile app is the registration form for the Certified Studio Program. As it consists of a range of tier levels and is evolving into an extensive B2B loyalty program, users can also monitor their progression within the program.

THE RESULTS
Growing Number of Partnerships
When the Hahenmühle mobile app was published in app stores, it immediately received a significant number of downloads. But what brought our client real benefits was its growing number of partnerships, more members in the Certified Studio Program, and a markedly higher level of customer satisfaction.
HOW CAN WE HELP?
CONTACT OUR CONSULTANT