ZF Germany's Pro Points – B2B Loyalty App
Engaging B2B Customers Across Europe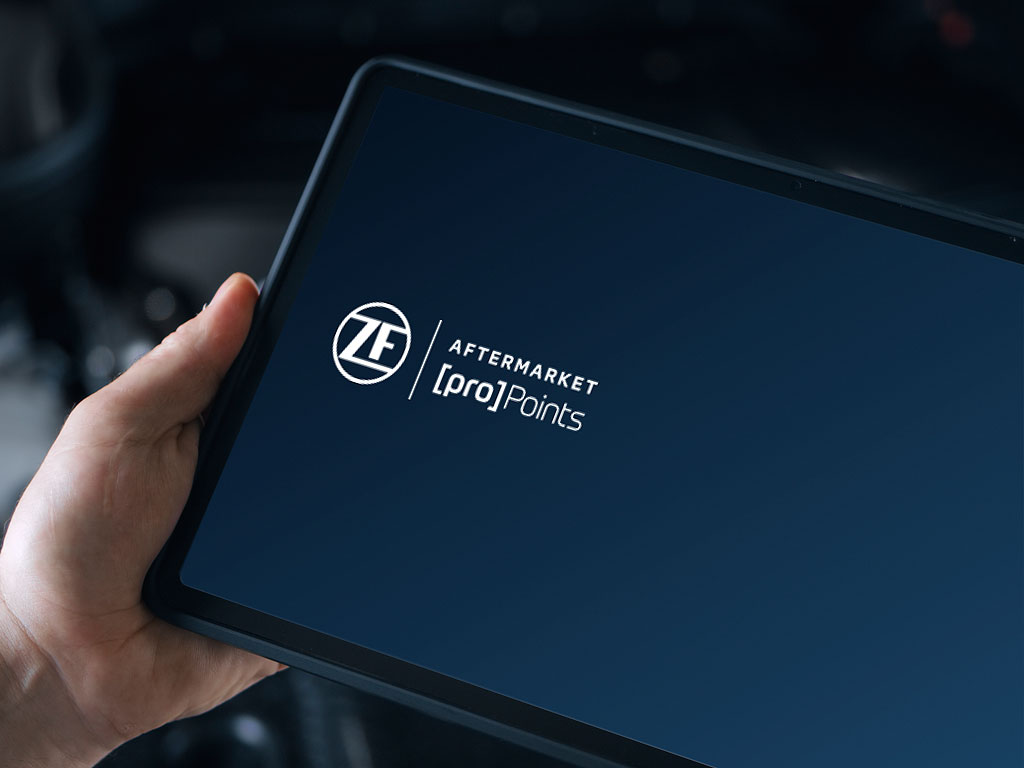 ZF Germany is a global manufacturer of spare car parts. Together with partners, they created their "Pro Points" B2B loyalty program.
Clients

ZF Germany

Industry

Automotive

Years

2022-Present
THE CHALLENGE
The Need for a Flexible Loyalty System
When ZF Germany launched their Pro Points loyalty program, they needed to engage customers to sign up. They also needed a system to provide financial modelling and monitor point values, issuing, and redemption.
OUR SOLUTION
The Comprehensive Loyalty Platform


We implemented Pro Points, which consists of two customer portals and an interface to handle all the administrative aspects of the loyalty program.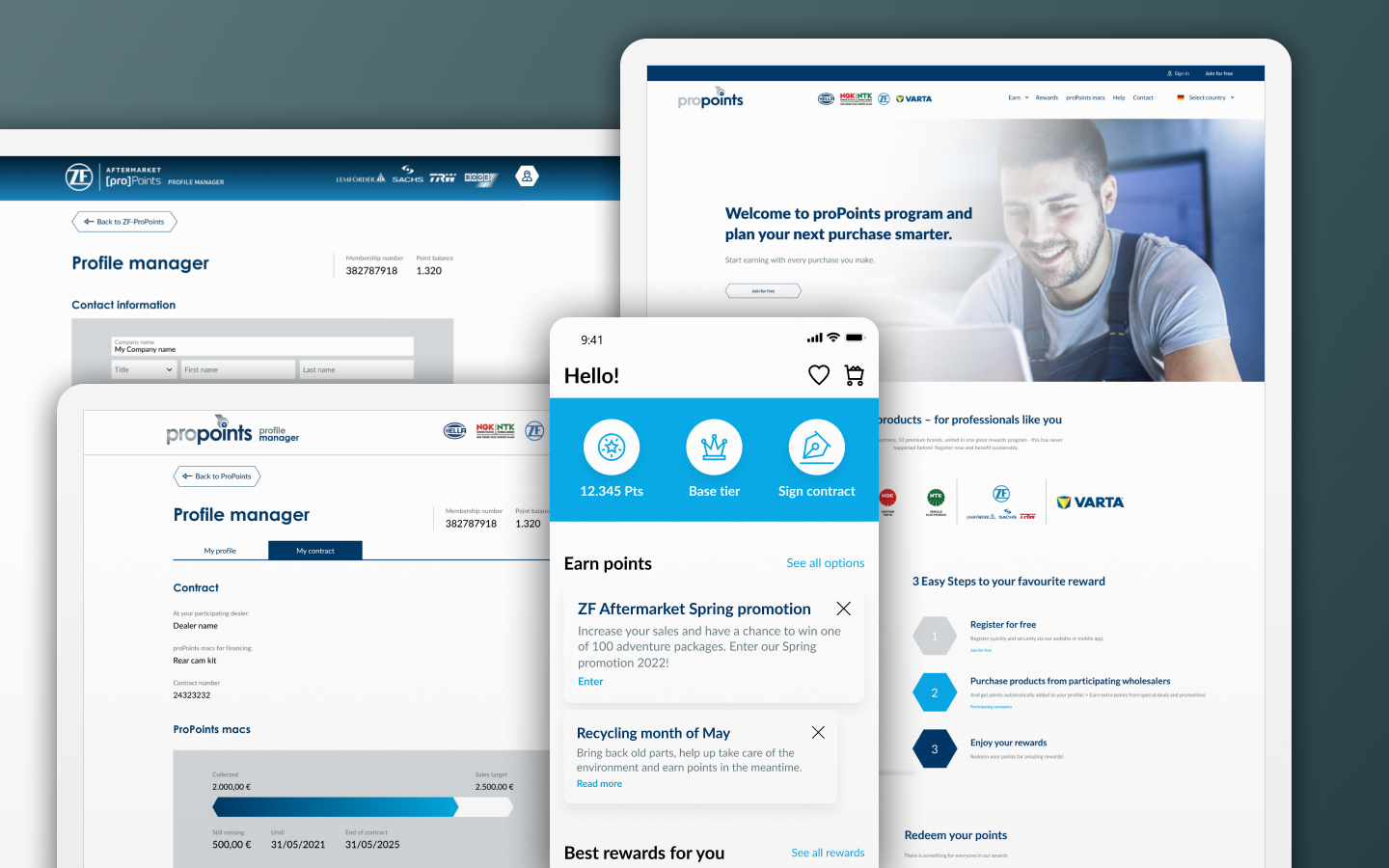 Customer Portals
ZF Germany's customer base consists mostly of distributors of their spare car parts but, in some areas, they also work with car repair shops. A different customer portal was designed and developed for each of these two target groups, allowing their users to track their transactions, as well as their earnings and the redemption of their loyalty points. The portals are designed to be modern and user-friendly to drive better engagement.

The result is that two Pro Points portals create a sleek and easily navigable environment to provide ZF Germany's customers with full transparency. As the portals are web-based, they are also accessible anywhere in the world with an internet connection.

Loyalty Platform
Administrative operations, such as financial modelling, handling product catalogues, managing customer databases, and facilitating point transactions are managed through Pro Points' friendly and streamlined interface, running on reliable cloud infrastructure and therefore allowing for seamless scalability.
THE RESULTS
Expanding ZF Germany Across Europe
ZF Germany's distributor network has grown dramatically in recent years, expanding to cover the majority of EU Member States. Many car repair shops have also recently became Pro Points members.
HOW CAN WE HELP?
CONTACT OUR CONSULTANT